Global Wealth Strategies, Ltd., a global multinational organization headquartered in Washington, DC, offers unique funding, strategic investment design, wealth management and financial strategy services to Entrepreneurs, High Net Worth individuals and Institutional Investors worldwide. We utilize a comprehensive range of traditional & alternative products and services to structure dynamic investment, deal structuring, wealth management, and asset design, serving global and world markets in the areas of Private Equity, Family Offices, Asset Acquisition, Fiduciary Services, Financial Security, Wealth Management/Preservation, and Philanthropy.

Global Wealth Strategies Ltd (GWS for short), is a unique and refreshing alternative to traditional international finance, investment security, and global wealth management. Based out of Washington, DC, our global headquarters, we are strategically positioned to offer dynamic and comprehensive financial products and services, where we use custom deal structures, utilizing global market strategies in the areas of Private Equity, Family Offices, Asset Acquisition & Enhancements, Fiduciary Services, Financial Security, Wealth Management, Philanthropy & Generational Legacy Preservation.

Our reputation and credibility are of paramount importance; therefore through discretion and focus on bespoke and independent strategies on project funding and financing solutions, we create a transparent, innovative and collaborative approach to our clients' needs. We view each relationship as a unique long-term partnership, for we believe that our clients are our primary business.

We strongly believe our clients should be aware of and understand inherent risks, expected returns and fees embedded in financial products. Understanding this will enable our clients to make informed investment decisions, fulfilling our belief in open, honest and fair business practices. Our clients trust our approach to business and respect our commitment to excellence. Global Wealth Strategies, Ltd. is a fully independent financial strategy and business consultancy firm. We are not tied to any outside financial providers, nor are we financially incentivized to use any specific third-party products or services. We, therefore, have the freedom, flexibility, and knowledge to select the best-suited products for our clients worldwide.

What makes our firm unique is, through the existing relationships we have, we can offer creative methods in structuring and financing a given project based on tested and tried techniques, tailored to the project. We also educate our clients on how to best leverage their capital in making investments and protect their assets in the process. Using a unique proprietary mix of financial technology, custom security solutions, and treasury services, Global Wealth Strategies can present the best viable option for a project, and offer unprecedented access to financial assets that protect and preserve the wealth profile of a given client.

Superior client service is at the heart of our business. Each strategic approach is designed, structured and managed on a client-by-client basis. We are committed to ensuring that our clients understand the workflow, process, and procedures of each deal through training, open dialogue and client engagement. Customized risk assessment parameters are crucial to the management and successful long-term performance of the investment. A significant amount of time is spent coaching our clients on the risks/rewards of investment strategies and decisions tailored to each respective project. Our relationship with our clients extends well beyond the business deal, fostering the long-term relationship that defines our success. This truly sets Global Wealth Strategies, Ltd. apart from our competition.

Our team at Global Wealth Strategies Ltd comes from various disciplines in risk management, compliance, commercial finance, investment banking, private equity, international business, government, military, foreign policy, diplomatic relations, international law, trade, technology, marketing, media, entertainment, luxury goods, global logistics, transportation, and many other areas of necessity. Having such a diverse collective of like-minded professionals, we can command a global network of relationships that define our expertise and capabilities in navigating the challenges that traditional firms have to contend with daily. We are NOT brokers; rather, we are direct to the lending and funding sources we use. We are known as trusted advocates to the global institutional financial community, as we are in the business of financing global relationships and partnerships, allowing us to leverage our resources to provide unique advantages over the competition.
Sincerely,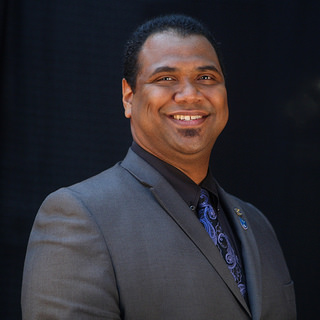 Antwain A. Thomas
Managing Partner
Global Wealth Strategies, Ltd.